Focus: Voice Mail
Have you considered the impact on your business if you miss a telephone call? Multiple calls?
Lost sales - lost customers - missed opportunities... none of the impacts are good.
But you can't be there (or pay someone to be there) all the time, just to answer the phone. That's why a reliable voice messaging solution is a necessity. There are several alternatives:
Internal voice messaging (in a PBX system)
Centrex voicemail provided by your telephone company (CallNotes, etc.)
A third-party voice messaging service
There are multiple solutions available - Let us help you choose the one that's best for you.
Business Partners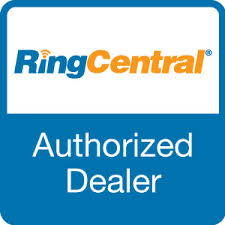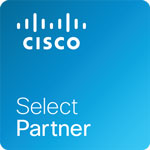 Success: Victory Tavern
Victory Tavern is a new restaurant near downtown Dallas. It is a large, two-story space with distance between the host, kitchen, and administrative offices. Their needs were: handle and answer multiple incoming calls to the same line, be able to route calls to specific extensions without disturbing other calls, have specific outgoing lines so incoming lines would never ring busy, and have certain extensions as direct-in (answered in specific locations)
Coker Communications installed a new Avaya Partner ACS system with 5 lines and 7 extensions. Configuration of the system allowed all of the requirements to be met or exceeded.

Small Business Telecom Systems
Have you outgrown your old 2-line cordless telephone? We can get you a small business telephone system that has many of the features of large corporate systems, including important customer features such as message-on-hold and individual voicemail. These systems are very affordable and virtually trouble free.
Small Business PBX Systems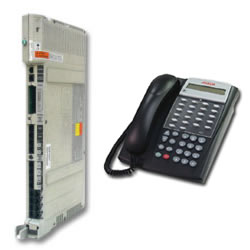 A small business PBX (Private Branch Exchange) system provides many of the features available to larger business phone systems at a reasonable cost. These systems have been the cornerstone for small businesses for some time. If you need/have more than two telephone lines and you don't want to have to worry about tying up your incoming lines with outgoing calls or picking up on someone else's call, then you will benefit from the features found in these systems. They are usually available from 2-8 incoming lines and 4-16 internal extensions. Additional professional-level features like automated attendant, internal voicemail and music-on-hold are available. These systems are very configurable to make your phones operate the way you want them to, not the other way around.
Let us help you get a handle on your telephone needs...
Small Business VOIP Systems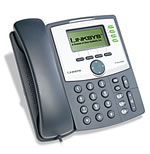 Another alternative for small businesses is VOIP (Voice Over Internet Protocol). VOIP technology routes standard phone calls over your internet connection. New Small Business telephone systems are available that utilize your existing computer network - a big advantage in wiring and relocation. These systems have lots of features that are found in larger PBX systems - individual voicemail, auto attendant, direct-in dial, voice dialing, etc. What's more, they can work with your existing POTS telephone lines or with VOIP lines from an ITSP (Internet Telephony Service Provider), or both. ITSP-based lines have lots of advantages, such as having a local phone number in many different cities. Also, ITSP-routed calls can bypass normal Long Distance Toll charges. Other benefits are better audio quality, an almost infinite choice of phone configurations and features (want a business phone extension at your home?), and extension dialing between offices (great for multiple locations in distant cities).
These systems are a great replacement for regular small office PBX systems, and their features and the potential for ongoing cost savings might be just right for your business.
We are big fans of RingCentral, who offers a full hosted PBX solution for small business. RingCentral supports full-featured Cisco or Polycom phones and PBX features (voicemail, call transfer, screening, call block, etc.) over a decent broadband internet connection. Users love the features and the business owner loves the ability to have big business features such as call queues, customized menus, and after hours messages, all at a low per-month price.
These systems are easy to implement, provision and expand. Need to add a new employee? It can be done in 15 minutes. Need to change your menu options? Easy to do online or using the iPhone app. It's literally all the features of a big Avaya phone switch, on a per-user basis. Like we said, we're big fans...
In addition to basic phone service, all incoming lines are also virtual fax lines. If someone sends a fax to your voice number, the fax will be received and decoded, and sent to an email address that you have supplied (without ringing your extension). Every person in the office now has their own fax number as well as extension.
With most existing carriers, we can port your existing phone numbers, so there is no interrruption in your business. The whole thing works pretty seamlessly.
We would love to provision a demonstration for you and show you how you will love it too.