Focus: SMB Accounting
Small Business Accounting can be tough and time-consuming. However, a professional approach is necessary to allow you to grow your business and maintain your financial worth.
Choosing and implementing the right Accounting Solution can be a challenge. Factors to consider include:
How many customers and users
Do you have inventory
Employees and payroll
Sales and Income Taxes
Forms, Invoices & Statements
There are multiple solutions available - Let us help you choose the one that's best for you.
Business Partners
Small Business Accounting Solutions
Are you still trying to run your business financials using a spreadsheet? No small business is truly professional without a capable accounting system. We can get you transitioned to a small or medium system, depending on your business needs.
Small Business Accounting Software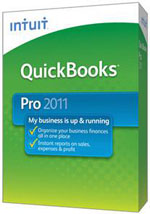 The right accounting solution can reduce the amount of time that you spend on administrative tasks each week. We recommend a solution that provides solid accounting while being user-friendly and profiding enhanced features such as integrated electronic banking and bill pay.
QuickBooks Pro is the leader in small business accounting solutions for those and many more reasons, and is recommended for small business owners by many Professional Accountants.
Get more information about QuickBooks Pro
Payroll and Inventory
Small Retail Businesses often have to manage payroll for several employees as well as store inventory. Both can be complex manual tasks, and if neglected, can result in negative financial implications.
We can recommend solutions that can simplify management of these complex tasks.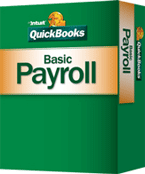 If you use QuickBooks, then the QuickBooks Payroll Solution is an easy-to-use add-on for QuickBooks that will quickly process your payroll while keeping all the data with your accounting system (you won't have to enter it all again), plus state and federal reporting is a breeze.
Get more information about QuickBooks Payroll