Focus: Retail Point-of-Sale
Choosing a Point of Sale Solution for your small retail business can be tough and time-consuming. However, a professional approach is necessary to allow you to grow your business and maintain your financial worth. There are many compelling reasons to select a modern computer-based Point-of Sale Solution.
Choosing and implementing the right Point of Sale Solution can be a challenge. Factors to consider include:
Ease of Use and Reliability
Item, Price, and Inventory Management Features
Payment Processing and Merchant Services
Customer Loyalty Programs
Integration with Accounting Software
There are multiple point-of-sale solutions available - Let us help you choose the one that's best for you.
Business Partners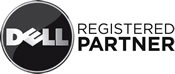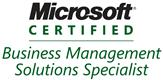 Success: Crush Wine Shop
Coker Communications was engaged to replace an obsolete OS/2-based POS system for a local Wine Shop. We selected a system that would be easy to use and administer and would provide flexibility in pricing and sale discounts. Payment Processing, Integration with QuickBooks Pro, and Customer Data Retention were also key features.
Future growth plans are for integration with the store's website to showcase sales and new releases, as well as ordering.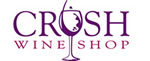 Point of Sale Solutions
Small retail businesses can benefit from using a modern computer-based Point-of-Sale system. Such a system can assist in managing your inventory, retaining key customer sales data, and providing a professional and efficient customer sale. The use of internal credit card merchant services also can reduce your transaction costs and eliminate fraud.
Point of Sale Hardware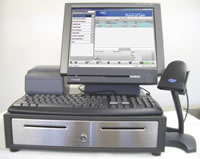 Your choice of Point of Sale Hardware is an important one. Reliable hardware is a must - without it you can't sell anything and operate your business. Ir's also important to have POS devices that are reliable and rugged, as they tend to takes lots of abuse as part of normal operations. We can help you select the right combination of a basic PC, touchscreen display, and POS devices that are easy to use, reliable and economical to own and operate.
Read: Upgrading or Replacing a POS System | HP POS Delivers
Point-of-Sale Software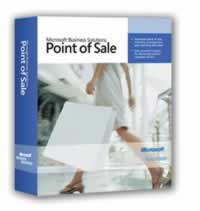 Basic Point of Sale software has come a long way in the past few years. It is much more user-friendly and much more robust in functionality. What does that mean to you? Faster transactions with less errors. Managed Inventory. Ease in ordering and price management. Quick chechout and nightly batching. Tight integration with your Accounting Software. All these things mean that it is easier to run your business. We can help choose from some of the best Point of Sale packages that are available for small businesses.
Have a small retail business?
Read: Microsoft POS Overview
View: Microsoft POS Flash Presentation
Have a large retail or retail/online business?
Read: Microsoft RMS Overview
View: Microsoft RMS Flash Presentation
A Note About PCI DSS Compliance
The payment card industry has recently issued new Data Security Standards (PCI DSS) that apply to anyone who processes card payment. These standards are designed to reduce credit card fraud and other security vulnerability. A company processing, storing, or transmitting payment card data must be PCI DSS compliant or risk losing their ability to process credit card payments and being audited and/or fined. Many older POS Systems are not PCI DSS compliant, and in many cases it may not be possible or cost effective to modify the old system. Replacement with a modern POS can eliminate the PCI DSS compliance issue and give you a productivity boost to your business. We can assess your current system and give you guidance on what you need to become PCI DSS Compliant.
POS Service and Support
Probably the most important factor in Point of Sale solutions is service and support. when you have a problem or question on how to get something done, do you have to wait on hold for minutes at a time? Or worse yet, leave a message because "all technicians are busy assisting other customers".
We provide local service and support, with extended retail hours. We offer remote on-line support (we can remotely connect to your systems) and can often resolve your issue with you on the phone. In other cases, it's easier to drop by and investigate your issue in person. We take pride in our satisfied customers.