Focus: Data Backup
Have you considered the impact on your business if you were to have a business computer failure?
Do you have your critical business files (accounting software, point-of-sale database, customer lists) backed up? What would happen if someone were to steal your computer equipment?
Even for non-critical files, how much time would it take for you to recreate the forms and documents that you use every day? All businesses need data backup to ensure that a failure or theft does not cripple the business.
Data backup strategies involve two major principles: criticality and recovery.These factors determine the best backup solution, which is usually a combination of several alternatives:
Onsite real-time or periodic automated backups of critical data to alternate storage devices, such as an external hard disk.
Offsite periodic backups of a subset of business critical data, in case of theft or physical damage.
There are multiple solutions available - Let us help you choose the one that's best for you.
Business Partners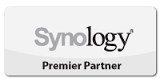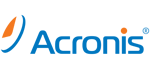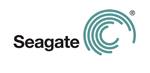 Small Business Data Protection and Security
Most small businesses do not have the time or expertise to manage their computer systems. As a result, equipment that you are using to run your business becomes a victim to the multitude of hazards that exist. Can you afford to lose any of your critical computer systems to a failure? Do you have a current backup strategy to protect your critical files and data? Is your virus protection current? Are you protected from SpyWare and related malicious threats? We can get your systems protected and back in top shape.
Data Protection and Backup/Recovery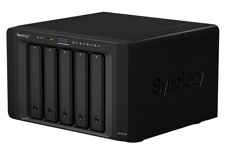 A small business cannot afford (either time or money) to lose critical business data. Think about all the things that you use computers for in your daily business: Accounting, Customer data and communications, Sales and Inventory, Financial and Banking. Lots of things can put your business data at risk: Hardware failure, Equipment Theft, Casualty Loss, Employee Misuse and Sabotage... there are lots of bad things that can happen to your data.
Large businesses implement very disciplined approaches to make sure that their critical business data is never compromised, but unfortunately, small businesses rarely do. We can help you implement a data strategy that protects your business data automatically so you don't have to think about it. Then, if the unexpected happens, you'll be facing an inconvenience rather than a disaster.
Let us help you get a handle on your data protection and backup/recovery needs...
Security & Spyware/Malware Protection

One critical threat to every business is the ongoing threat of malicious software. If you are connected to the internet or exchange files with anyone that is, then you are vulnerable. The malicious software threat has evolved and matured to where most everything has a financial motivation. For example, viruses and worms infect your computer and harvest your customer email address lists for future spam attacks. Botnet attacks hijack your computer and use it to actually send the spam from thousands of PCs simultaneously. Malware threats create pop-ups on your machine to inform you that you've been "infected" and "please click here to buy our great removal tool". The variations are endless, but it's usually about money.
Most all computers need some sort of real-time security protection, and many computers need multiple solutions and periodic check-ups to guard against employees that don't necessarily do the right thing all the time when they are on the internet. We can create the right combination of security protections, user restrictions, and periodic check-ups to make sure your data is protected.