Focus: E-mail Marketing
Do you have an effective customer contact mechanism? Using e-mail marketing is often a very effective way to keep your customers informed on your latest products, services or events.
Although very effective, e-mail marketing can be difficult given the minefields of SPAM and customer contact management. We have lots of experience in setting up and managing an e-mail marketing strategy for your business, including:
Establishing a standard format
Setting up a contact list
Bulk e-mail sending options
Opt-in management
Avoiding SPAM Filtering
Tracking and Responses
Let us assist you in developing your customer communications mechanisms.
Business Partners
We recommend these business partners for our online services:

Domain Registration and Hosting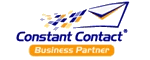 Email Marketing
Small Business Email Marketing
There is no better and more efficient way to communication with your customers than targeted email marketing.
We are experts in targeted email marketing and can equip you with the tools and techniques to conduct effective e-mail marketing campaigns with your current and potential customers. The keys to email marketing are:
Interesting and Pertinent Content - Marketing emails must contain the right amount of new information to retain the reader's interest. The amount of information and frequency of mailings are key to email marketing success.
Captivating Format and Presentation - Marketing emails must be easy to read and eye-catching, including a good balance of text and graphics. It is very important to "train" your readers with a consistent format and look/feel.
Linking for Additional Information - Many successful marketing emails provide a short summary of a subject or topic (such as a new product) to keep the message short, and then provide interested readers with a way to get more information (usually a link to a website).
List Management and SPAM filtering - It is important to get your messages around the increasingly-rigid SPAM filtering while complying with all of the current SPAM legislation and industry practices.
We can help you with collecting and organizing your email list, preparing a custom email format, and generating and sending your email messages. We also provide feedback on the effectiveness of the email messages (particularly whether the reader wanted more information by clicking any "more information" links).